Papaya Place Divers Inn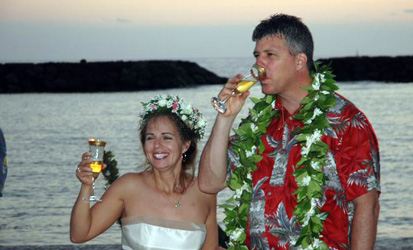 Jay Jeter and Lavina Arlotta Jeter created Papaya Place Divers Inn specifically for SMALL groups of divers. Whether it be family, friends, or a dive club. Although, we love our non-diver guests just much ! We started our hunt for an island home to start our new scuba diving venture in the Caribbean in 2010 and decided on the lovely island and Meso-American Reef of Roatan in 2014. This end section of the Meso-American Reef is in pristine condition. Except for a few Lion Fish which we hunt and eat; because they are an invasive species here in the Caribbean.
We purchased a home with one rental and a parcel of land as shown on our 'Caribbean Life' Episode January 25, 2015. Le Flow, and ABC Series.
On the parcel of land we built two more rental units, the dive shop and a swimming pool to teach, play and relax in. We are located on Forest Hills Drive in West Bay on a quiet hillside between Key Hole Bay and the Turrets off of the main road away from noise and parties on the beach. Yet only minutes walk or drive to the world famous West Bay Beach and where our boat is dock at Foster's Dock. We face the windward side of the island, overlooking the Caribbean South Shore, also known as the Iron Shore. It is the perfect place to unwind after your exciting day of diving. Relax on your private balcony/deck or cool off with a dip in the swimming pool. Throw some shrimp or steaks on the grill. Enjoy a cold beer or glass of wine, with no worries. We will take care of all the dive gear. It will be rinsed and ready to go for tomorrow here at our On-Site dive shop!
We have been on the big operations 'cattle barges' and at this point in our lives it's just not for us. I'm guessing not for all my other fellow 'Baby Boomers'! We know that there are many others out there in the world that just want to dive in small groups with. 60-75 minutes underwater. Don't get me wrong there is a place for everything. We strive to give every diver the best experience in a no rush manner. From novices to the very experienced. From perfect health specimens to those with mental or physical disabilities of any kind. From the age of 10 to the age of 100 – ALL are welcomed ! Since this is just us, we pride ourselves in making sure everyone is cared for and is able to feel the peace and beauty of the underwater world !
In Texas, we sold our house, boat, Harley and cars before moving here to Roatan to start our "Boutique Diving" business. We are very proud Texans and Americans, but, someday we plan to retire here on our new island home. Our beautiful, new custom dive boat Caribbean Dawn was built here on the island. We purchased our truck on the mainland of Honduras. We brought our dog Cindy down with us. We have given three stray cats a home with us and fostered many other cats and dogs. In some ways it seems as if we are a world away from Texas, but in only two and half hours you can be here from Dallas, Houston, Atlanta or Miami and on the beach that afternoon with a drink in your hand watching the sunset ! We are much closer than you think so come visit us sooner than later ! [email protected] Lavina@PapayaPlace .com

Lavina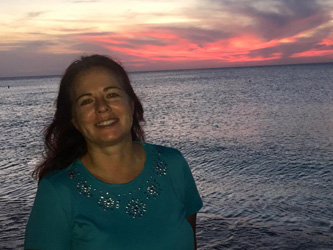 Lavina is has worked in the hospitality industry for over 30 years. She has worked in commercial real estate, the cruise ship industry, managed and coordinated corporate events, managed a multi million dollar estate, managed many high end restaurants. Now her skills make her the perfect hostess for your stay with us in beautiful West Bay !
Jay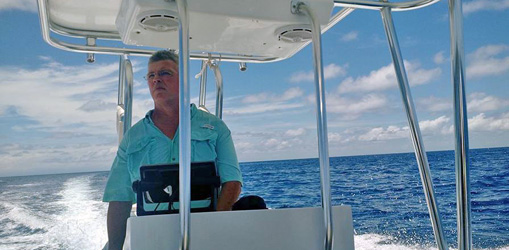 Jay is a native Texan, and grew up in the Dallas area when he wasn't living abroad with his family. He began scuba diving in the 1995 and soon knew he wanted to teach others about the underwater world. He became an Instructor in 2001 and taught through ScubaLand and privately in Austin, before moving to Roatan. Before moving to Roatan Jay earned a USCG 25 ton Master Captain license so we could take charters in Texas. In 2009 Lavina and Jay purchased a Boston Whaler and started Bottom Time Scuba as a part time business, running weekend dive charters to the retired oil production platforms in the Gulf of Mexico. All of this was preparation for their plan to move to the Caribbean and open our boutique dive shop and Inn.